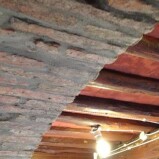 Pubblicato su Feb 6, 2015
In a beautiful panoramic position, in the countryside close to Florence and Prato, 30 minutes far from the Florence Airport, we offer this property with land. The property consists in 2 buildings and 170.000 square meters of land, part with olive and fruits trees and the biggest part a woods where are also rests of an ancient...
Per saperne di piú
Pubblicato su Jun 3, 2013
A study on the prices of leases of buildings for logistics, were evaluated prices per square meter of real estate in major European cities. The average prices are between 50 and 80 euro per sq.m. The most expansive cities are Zurich (123 € / sqm), Oslo (130 € / sqm), Stockholm (108 € / sqm), Moscow (102 € / sqm),...
Per saperne di piú